At the moment wedrill once a month (2nd w/end of the month) at Lancer barracks in Parramatta as well as having the odd 'Trench working bee' to maintain our playground.

WATCH THIS SPACE FOR EVENTS FOR 2010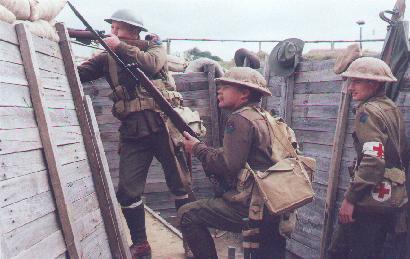 What's New with the 18th Btn?

We have been involved in a short film called 'Ghosts of War which was shot last year & was released this year in Sept as well as being involved in the recent Legacy TV commercial whaich was shot in our clubs trenches. We are also actively recruiting members who are interested in either Australian or Germans roles so please feel free to contact me on: 0401 319 274 ask for Graham.